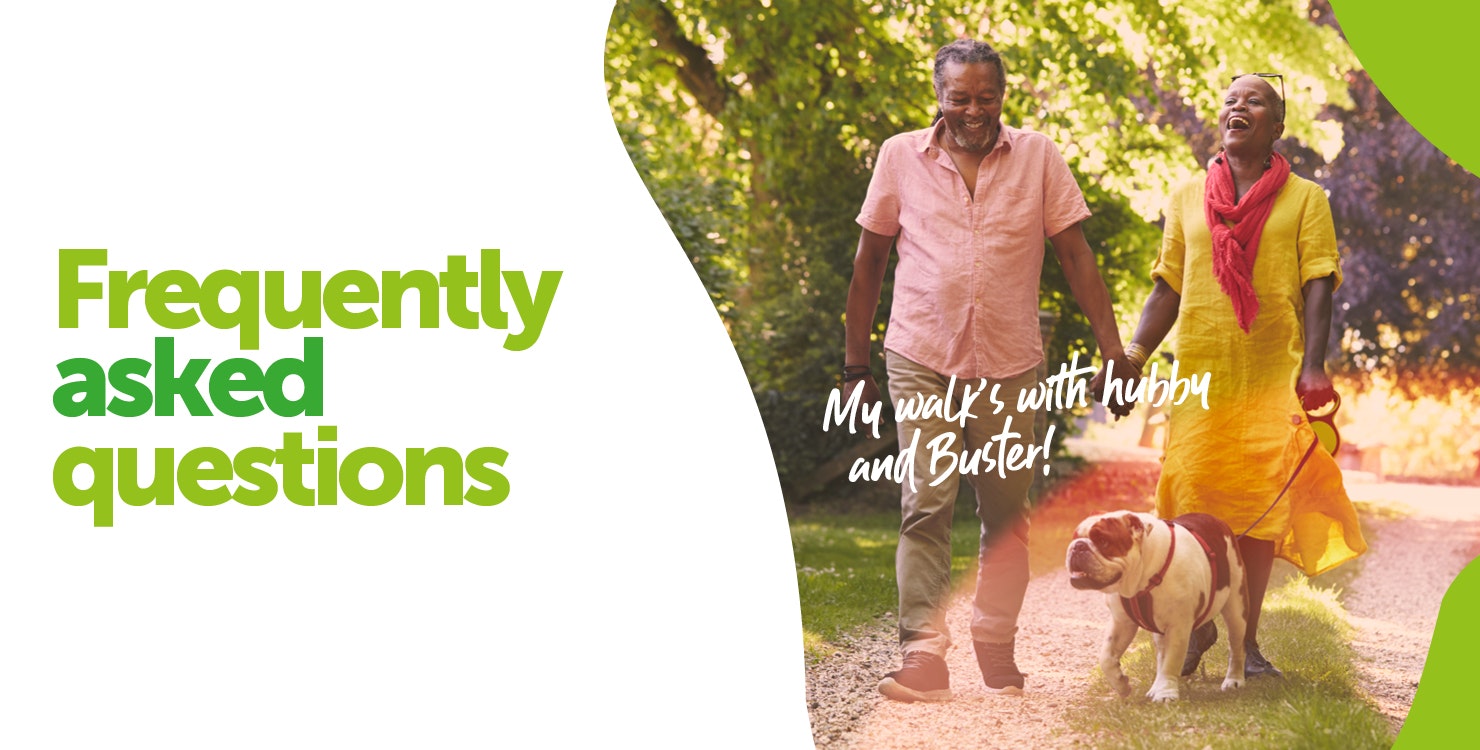 What is Theirworld, Your Walk?
Theirworld, Your Walk is a 26 mile walking challenge in June - 26 miles to represent the astonishing 260 million children worldwide missing out on education. Do Your Walk your way - in one go or spread over the month, when and where you want alone or with friends.
It will raise money so Theirworld can continue to work to end the global education crisis.
How do I sign up for Theirworld, Your Walk?
It's easy to do, simply click the 'Sign Up' button at the top of this page.
Do I have to do the distance in one day?
No, there is no requirement to do the distance in one day – you have the whole month of June to complete the 26 miles. This can be in one day should you choose, or you can choose to spread it out so that it works for your availability and level of fitness.
Can I take part in a team?
Yes! Taking part in a team is a fun way to complete the 26 miles and will help boost motivation. You can create a team via your own fundraising page – you can then send this new team page to your team mates who can join the team from there. 
Your team page will let you see how much each team member has raised and how far each of you has walked throughout the challenge.
Can I take part if I use a wheelchair or mobility aid?
Of course, we'd love you to still get involved! Just pledge that in June you'll get out and about, making sure that the distances are realistic for your level of fitness.
Can I run or jog the distance?
Yes, feel free to complete the distance in the way that works for you, making sure to keep in mind your ability and fitness levels.
Can I take part if I'm not in the UK?
Yes, absolutely. Just follow the 'Sign Up' button at the top of this page. Unfortunately, we are only able to provide t-shirts to those based in the UK but we'd love for you to still participate.
Children are welcome to take part but only if they are participating alongside a registered person over the age of 18. We regret that we cannot supply t-shirts to any children who participate in this manner.
Yes, it is completely free to register for Theirworld, Your Walk. We suggest you start with a fundraising target of £150, but any money raised will help us in our aim to end the global education crisis.
How do I log my distance?
You can do this 2 ways: 
Manually log your distance onto your page 
Easily link your fundraising page to Strava – to do this follow this simple guide by Just Giving about how to connect your page to Strava to log your miles 
When you sign up there will be an option to request a t-shirt and select what size you want. Please note that this is only for people in the UK.
How can I see what other people are doing?
You can see how you or your team are doing compared to others by taking a look at our Leaderboard page. We also have a Facebook group that you can join where you can share stories and talk to other people taking on Theirworld, Your Walk. Click here to join our Facebook group.
How much money do I need to raise?
We ask that those taking on the walk raise at least £150 for Theirworld. But why stop there? We have lots of resources and support to help you with your fundraising so that you can reach, and even exceed your target.
Yes you can! While JustGiving makes donating easy, we understand that fundraising offline has merits too. Simply download a sponsorship form from our resources page and get friends and family to sponsor you that way. At the end of your challenge, you can upload any offline donations to your JustGiving page so your total is up to date. Don't forget you can still claim gift aid on offline donations.
Are there resources to help me in my fundraising?
Yes! If you click on our resources tab at the top of this page you'll find plenty of useful resources to help your fundraising including fundraising booklets and downloadable graphics to help promote the cause.
How will my money be used?
Every pound raised will go toward Theirworld's work to end the global education crisis. Funds raised will help ensure that every child can have the best start in life, a safe place to learn and skills for the future.
If I'm outside the UK, can I fundraise in my own currency?
Yes, JustGiving gives you the option to set up your page and fundraise in British Pound Sterling, Euros, US dollars, Canadian dollars and Australian dollars. JustGiving will automatically convert this to British Pound Sterling on our behalf and your fundraising page will show this too.
Gift aid is an amazing way to boost the amount of money raised for the Theirworld cause. If the person donating is a UK taxpayer, Gift Aid allows us to receive an additional 25p for every £1 they donate.
Just Giving gives people the easy option to opt in for Gift Aid. If people donate in person, make sure you record their name and address on your sponsorship form and have them tick the Gift Aid box for us to successfully claim Gift Aid from their donation.
Please note that Gift Aid will not count towards your fundraising target but please do encourage your supporters to include Gift Aid in their donation as every penny counts.
Who do I do if I need help with my Just Giving page?
How do I contact Theirworld? 
How can I find out more about Theirworld? 
To find out more about Theirworld and the work we do please visit our website: www.theirworld.org  
Everyone has different abilities, so when taking on Theirworld, Your Walk make sure you set realistic and achievable targets and keeping safe during your walk. To put your best foot forward (quite literally):
Wear appropriate shoes or kit for your walk, including hi-vis clothing or accessories for any activities taking place at night or on roads.
Always take routes that are well-lit and known to you and let a friend or family member know when and where you are going.
Warm up properly before your walk and don't push yourself too hard! If you feel unwell or injure yourself, please seek medical advice before continuing your walk.
Make sure to follow the latest Covid-19 government guidelines.
What if I am fundraising in the USA?