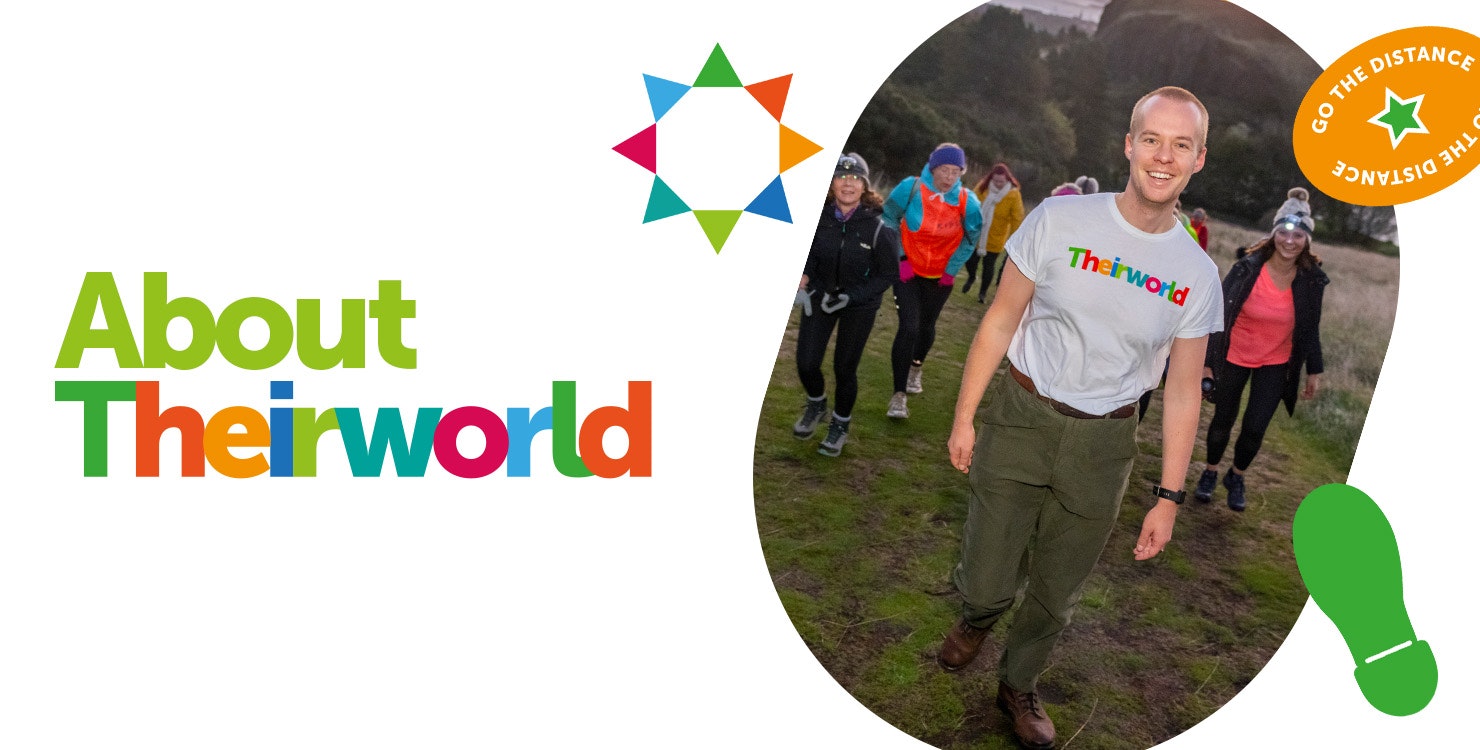 Theirworld – the global children's charity 
250 million children
not in school 
75 million children
have had their education disrupted by conflict & emergencies
70% of 10 year olds
in low- and middle-income countries cannot read a simple text
Theirworld has been on a mission for over 20 years to give every child the best start in life, a safe place to learn and skills for the future. From our initial work with breakthrough scientific insights on premature babies, through to double-shift schools for Syrian refugees and computer skills for girls in Kenya. Our projects have improved the lives of more than half a million children, teachers and families. 
Maksym's story
10-year-old Maksym is a Ukrainian refugee who now lives in London with his mother, Anastasia.
The pair endured three weeks trapped during the siege of Mariupol, without access to clean water or medication as the bombing came closer and closer to the city theatre where they sheltered alongside dozens of other families.
They eventually managed to escape just one day before the building was destroyed in an air strike, leaving as many as 300 people dead. They passed 13 Russian checkpoints on their way to safety.
Anastasia, 34, said: "It was a horrible experience. There were dead people and mines on both sides of the road."
Maksym now attends school in the UK but enjoys extra lessons at home – learning about his country's culture and speaking Ukrainian – as part of the Stay With Ukraine project supported by Theirworld.
The lessons also help children cope with trauma and reduce their chances of falling behind when returning to school in Ukraine.
Anastasia said: "We have lost so much in this war, but to have [London] welcome us with open arms, and offer my child a place in school, gives me so much hope for the future."
£10 could provide inclusive teaching
Such as funding a training session for a pre-school teacher on inclusive teaching for children with learning difficulties
£50 could supply vital resources
Such as providing educational activity packs to 10 refugee learners
£150 could enable virtual learning
Such as providing a tablet for a teacher to teach their students remotely 
To read more about Theirworld and the children we help, please visit our main site